Don Quijote
MAX 10% TAX FREE + 5% OFF
Show the coupon and pay with Visa to get an additional 5% discount after the 10% tax free discount for purchases of 10,000 yen (excluding tax) or more.
※免税で10,000円(税抜)以上ご購入いただお客様限定



Don Quijote
Don Quijote is a chain discount store that focuses on the three concepts of convenience, discount and amusement. The store carries about 40,000 to 100,000 items, ranging from foods and daily necessities to miscellaneous goods, clothing, home appliances, brand goods, and other variety goods.
MAX 10% TAX FREE + 5% OFF
Show the coupon and pay with Visa to get an additional 5% discount after the 10% tax free discount for purchases of 10,000 yen (excluding tax) or more.
*Offer period: 2022/9/1 - 2023/11/30
*Available at all Don Quijote stores.
*Please present the coupon before paying with your Visa card at the cash register.
*Liquor, cigarettes, POSA cards, and items over 100,000 yen (excluding tax) per item are not eligible.
*Cannot be combined with other discounts or services.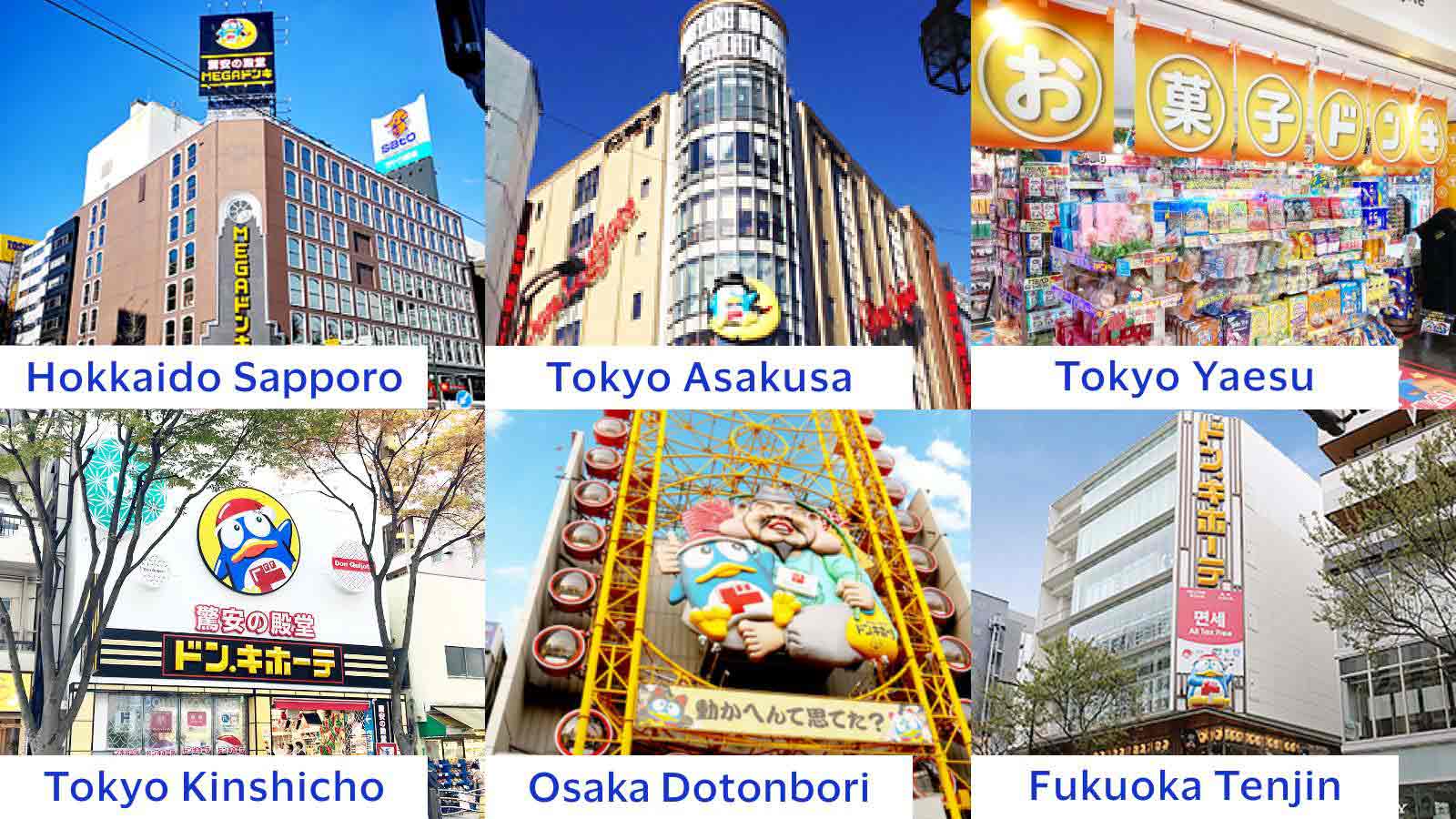 * The images above show only some of the participating stores. Please check the coupon for other participating stores.
How to Use the Coupon
Click the button below in your preferred language to display the coupon. An additional 5% discount will be applied after the 10% tax free discount when you show both the coupon and your Visa card at checkout.
Please refer to the link for more details on the coupon and eligible stores.